ItWorks Global Freedom 2013 Conference – Mission Possible!
ItWorks Global FREEDOM 2013 Conference is going to be full of life-changing, business-building moments for you and your team! But, we can't have conference without a few ItWorks! parties!
The Friday Night Social is going to be the biggest ItWorks! party of the year! It is the time to mix, mingle, and toast to your success with fellow distributors.

We're taking the Friday Night Social celebration to a "whole 'notha level" with Shoe-Boom, a competition featuring you and your most fabulous footwear! Our judges will be eyeing the crowd to select people to participate in a fierce catwalk for final judging in each of the following Shoe-Boom categories: Bling It On, Sexy Soles, and Men at It Works!.
The winner in each category will receive an It Works! Shoe-Boom trophy and $100 Zappos gift card. Plus, you'll have the bragging rights of being the sexiest, blingiest, or best heeled at FREEDOM 2013!
The ItWorks Freedom Conference 2013 Social Event Dress Code
 Attire for the Friday Night Social is semi-formal; ladies wear your best cocktail dress and gentlemen wear dress pants and dress shirt. This is a reminder that the Friday Night Social will have a cash bar available (cash or credit card accepted).
The "Diamonds are Forever" Diamond party is going to be an evening full of glitz and glamour, exclusive to Diamonds and above*. Enjoy dining, dancing, and celebrating the It Works! Way at this can't-miss diamond studded event.
Attire for the Diamond Party is formal; ladies please wear formal dresses and a suit and tie for gentlemen. This is a reminder that after your two drink tickets are used, the Diamond Party will have a cash bar available (cash or credit card accepted).
Not registered for FREEDOM 2013? Register today! Check out the website for more information on the social events.
Want to go to ItWorks Global Freedom Conference 2013, but NOT an ItWorks Independent Distributor?
Take advantage of the SPECIAL ItWorks Independent Distributor discount extension to kick of the New Year…
$99 BUSINESS BUILDER KIT
Start off the New Year with a bang! For a limited time only, the Business Builder Kit is only $99 USD! Change lives in 2013 with the It Works! business opportunity…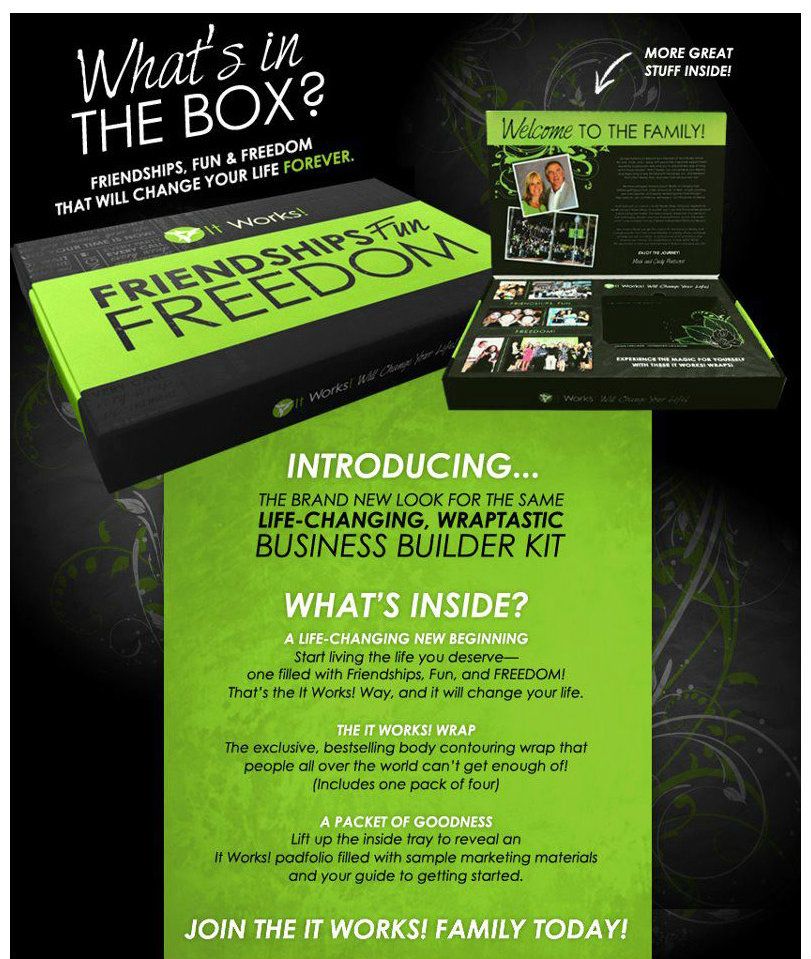 Hey there! I'm Dan Howard (New Life Body Wraps) a Diamond Distributor with It Works Global (id #801788) and a Passionate Entrepreneur helping struggling individuals, families, salons and spas earn more, live more, and give more! "Be passionate in all you do and everything else will fall into place!"
Latest posts by Dan Howard (see all)