What Is It Works ThermoFit
Fire up your metabolism with Ultimate ThermoFit, this naturally based, thermogenic weight loss formula! Powered by the antioxidant superfood acai berry and the metabolism-boosting properties of Capsimax® (red hot pepper blend), Ultimate ThermoFit helps to:
- Thermogenic weight loss formula
- Antioxidant benefits of acai berry
- Promotes increased calorie burning
- Helps boost metabolic rate
- Reduces appetite
- Provides energy
Made with Natural ingredients.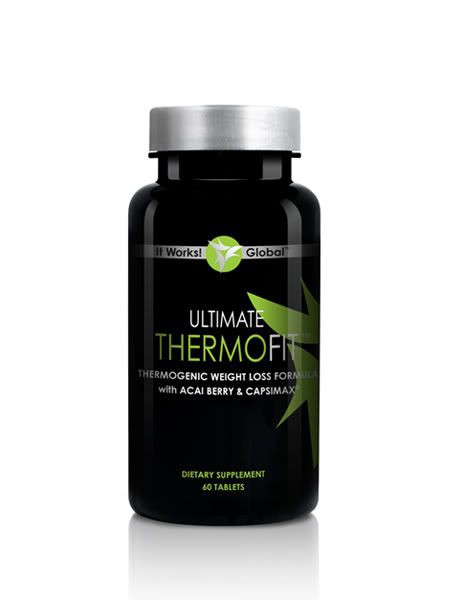 Loyal Customer Price $39 | Retail Price $59
These statements have not been evaluated by the Food and Drug Administration. These products are not intended to diagnose, treat, cure or prevent any disease.