Have Questions?
Call or Text Me! 1-765-273-3264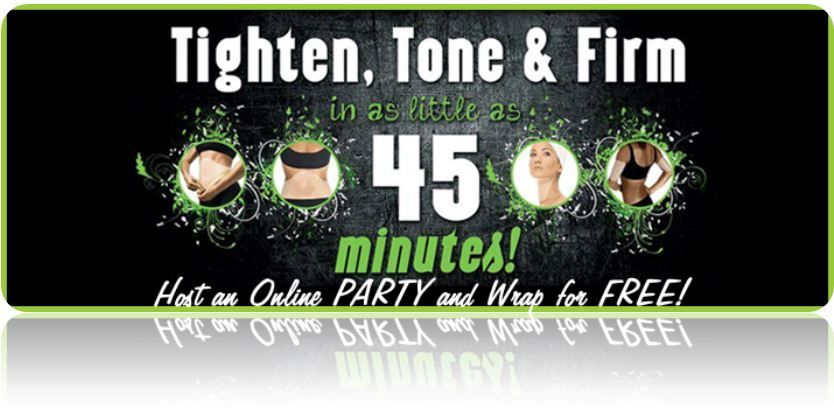 What is an It Works Loyal Customer
It Works loyal customer is someone that wants to buy It Works products that doesn't want to make money as an It Works distributor, but wants to save up to 50% OFF on every order, forever!
If you sign-up to be an It Works loyal customer and fulfill your 3 month product purchase commitment, you are a loyal customer for life.
There is a 3 month commitment because it we want you to get the MAX benefits and for you to see and experience the greatest results with It Works products.
Take a look at any big workout dvd set, healthy weight loss challenge or anything like that…they all are for 60-90 days. ItWorks believes that if you continue to use the products for 3 months, you will absolutely love them.
You can choose whatever product or package you want shipped to you on auto-ship for 3 months. You can change it each month or leave it the same for all 3, it's easy to edit your auto-ship and it's up to you on what you want to order.
"It was so convenient! I never had to think about running out of the products I use every day, and when I wanted to try something new, it was easy to change my shipment. Following my 12th consecutive auto-ship my distributor called me to let me know I had received 100 free points. Added to what I had earned through my purchases, I had a $216 shopping spree waiting for me! Can't wait for the next one!" – Margaret, Greenwood, SC – It Works Loyal Customer
There are no price restrictions or quantity restrictions. You just have to buy at least 1 product for 3 consecutive months. That's it!
It Works Loyal Customer Benefits
We are excited to announce that you can become a member of our improved Perks Points program! As an It Works Loyal Customer, you can earn Perks Points on all orders that have a Loyal Customer price and use them to purchase It Works products.
With every order you place, you will earn Perks Points equal to 10% of the Loyal Customer price of the entire order, excluding taxes and shipping. For example, if the cost of your order before taxes and shipping is $100.00 USD, you'll earn 10 Perks Points.
After receiving four (4) consecutive months of your favorite It Works! products via auto-shipments, you are able to redeem your earned Perks Points.
Once you have received an auto-shipment for six (6) consecutive months, you now qualify for 50 bonus Perks Points. After twelve (12) consecutive months of receiving an auto-shipment order, you will receive 150 bonus Perks Points!*
 How Do I Become An It Works Loyal Customer?
It's simple to become an It Works loyal customer. You click any image in the post above or click the Become Loyal Customer button over on the right. Follow the steps and fill out your information and then choose your products that you want to purchase for your first month.
You will get your It Works loyal customer account details emailed to you, so that you can login and take a look at how many perks points you have received and if you need to easily change the product on your auto-ship.
Simple as 1-2-3 months and you're an It Works loyal customer for LIFE!
(Congratulations!)
If you do NOT fulfill your 3 month product purchase on auto-ship for 3 months, then you will have to pay the $50 fee that was waived, but there's no way you want to do that because you would miss out on all your perks points!
Get access today and get up to 40% OFF and 10% back in PERKS Points as an It Works Loyal Customer…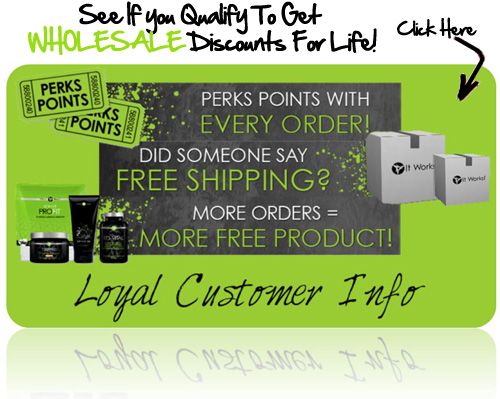 The only thing better is becoming an
It Works Distributor
, getting paid to wrap and sharing great products!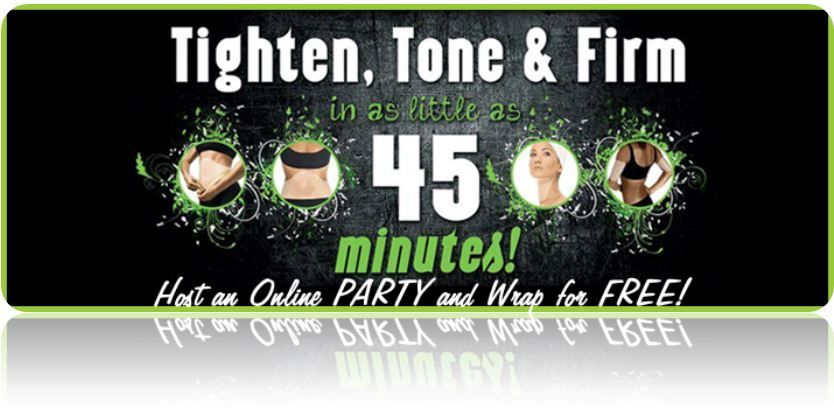 Take a look at the
It Works Loyal Customer
videos.