It Works Global Greens
Hey there!
Have you had your Greens? It Works Global Greens are on their way because I have I have been hearing alot of good things about them among other It Works Global products! I put in a big order today for some more It Works body wraps because I have already sold my first 4, some greens, fat fighters, thermofit!  I can't wait to start taking the greens and the other supplements and document how I feel and track  my results of getting in shape!
I will be posting my thoughts, pics and results on here or the New Life Body Wraps Facebook page.
In this fast paced world today, we sometimes don't have the time to sit down and have all of our daily vitamins, nutritional portions and other things that we should to stay healthy. I
believe that It Works Global will change that and many lives will be impacted physically and financially for the better and I'm glad I made the choice to be a part of the It Works Journey!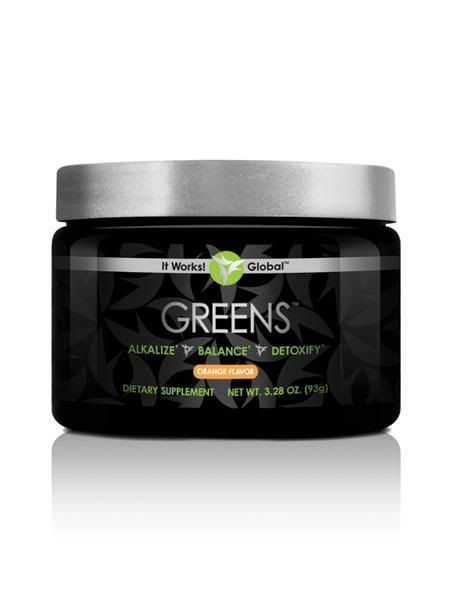 Not eating your fruits and vegetables like you should? Get what you are missing with Greens, a delicious orange-flavored, alkalizing drink powder with the nutritional value of 8+ servings of fruits and vegetables in each serving.
It Works Global Greensblends 38 herbs and nutrient-rich "superfoods" to provide vitamins, minerals, phytonutrients, and enzymes in their naturally-occurring, bio-active, bio-available form.
Detoxifying, alkalizing drink powder
Promotes pH balance within the body
38 herbs & nutrient-rich "superfoods"
Equivalent of 8+ servings of fruits and vegetables in each serving
Greens is a pleasant tasting, orange-flavored powder. Simply add to water or juice.
I'll let you know what I think of the Greens and my favorite way to have them. Leave a comment with your thoughts on It Works Global Greens and what's your best way to have your Greens?
Have a great week and look forward to reading your comments!